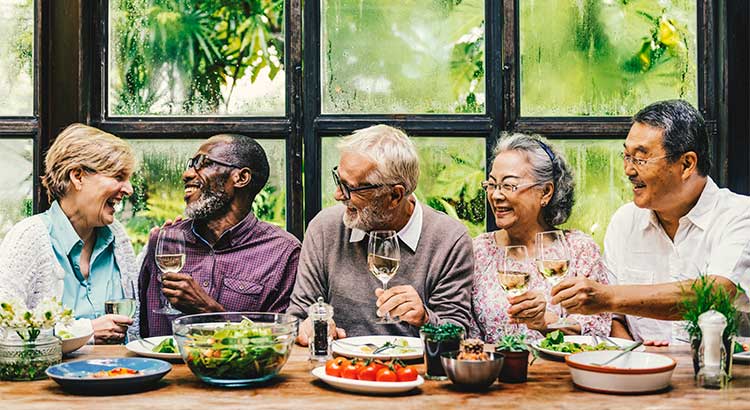 As more and more baby boomers enter retirement age, the question of whether or not to sell their homes and move will become a hot topic. In today's housing market climate, with low available inventory in the starter and trade-up home categories, it makes sense to evaluate your home's ability to adapt to your needs in retirement.
According to the National Association of Exclusive Buyers Agents (NAEBA), there are 7 factors that you should consider when choosing your retirement home.
1. Affordability
"It may be easy enough to purchase your home today but think long-term about your monthly costs. Account for property taxes, insurance, HOA fees, utilities – all the things that will be due whether or not you have a mortgage on the property."
Would moving to a complex with homeowner association fees actually be cheaper than having to hire all the contractors you would need to maintain your home, lawn, etc.? Would your taxes go down significantly if you relocated? What is your monthly income going to be like in retirement?
2. Equity
"If you have equity in your current home, you may be able to apply it to the purchase of your next home. Maintaining a healthy amount of home equity gives you a source of emergency funds to tap, via a home equity loan or reverse mortgage."
The equity you have in your current home may be enough to purchase your retirement home with little to no mortgage. Homeowners in the US gained an average of over $14,000 in equity last year.
3. Maintenance
"As we age, our tolerance for cleaning gutters, raking leaves and shoveling snow can go right out the window. A condominium with low-maintenance needs can be a literal lifesaver, if your health or physical abilities decline."
As we mentioned earlier, would a condo with an HOA fee be worth the added peace of mind of not having to do the maintenance work yourself?
4. Security
"Elderly homeowners can be targets for scams or break-ins. Living in a home with security features, such as a manned gate house, resident-only access and a security
Read more